Posted by Jennifer (the RD) on September 12, 2012
Here is the recipe for Plantation Iced Tea that was printed in the Honolulu Star Advertiser.  It is the recipe used at the Diamond Head market and Grill on Oahu.
INGREDIENTS:
1 gallon freshly prepared tea (I used Tazo brand black tea)
½ cup pineapple juice
½ cup sugar
½ tsp. cinnamon
1 stalk crushed lemongrass
Pineapple wedges and mint leaves for garnish (optional)
Combine ingredients while tea is still warm.  Chill, remove lemongrass, and pour over ice.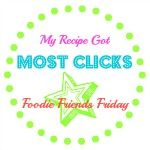 ♥ ♥